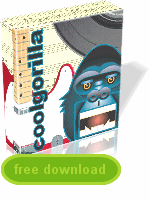 December 2005: Rock & Pop Quiz for iPods
Coolgorilla's first release came in December 2005 with their "Rock & Pop Quiz" which contained a series of 40 narrated questions. Users selected their answer from multiple choice options with the user receiving a score at the end of the quiz. Users who answered all the questions correctly were given a code which could then be used to enter a Hall of Fame on Coolgorilla's website.
The application was compatible with 3rd, 4th and 5th generation iPods, iPod Mini and iPod nano and was free to download from coolgorilla.com. The application received moderate coverage from iPod and Technology websites and was credited as being the first software release which made use of the iPod's ability to act as a sonic gaming platform.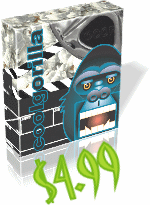 March 2006: Movie Trivia for iPods
Following much the same format as the Rock & Pop quiz yet with a higher level of audio production, the Movie Trivia for iPods was retailed at $5 from the Coolgorilla website.
May 2006: iPod World Cup Guide
A text-only application Coolgorilla's 2006 World Cup Guide was a football encyclopaedia structured with a series of menus to which included information on every team, player and manager together with a schedule of games and every score from every World Cup game ever played.
The application gained significant attention and was featured across numerous iPod and Technology websites and featured on apple.com "New Arrivals".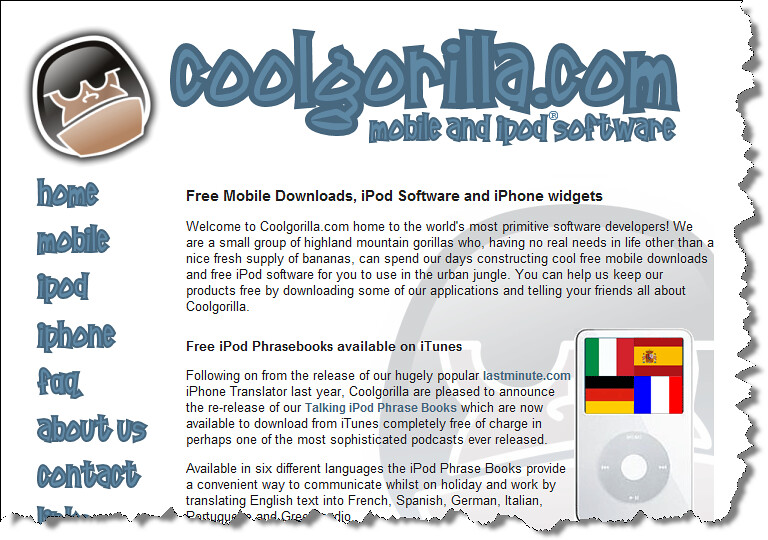 June 2006: Talking Phrasebooks for iPod
June 2006 saw the staggered release of 6 Talking Phrasebooks for iPod converting English into French, German, Spanish, Italian, Portuguese & Greek.
Each application contained approximately 800 audio phrases in the target language which could be selected via a menu system in English which contained sections such as "Essentials", "Accommodation", "Food & Drink" etc. Audio translations were recorded using professional voice-over artists native to the language's country of origin.
The applications were sponsored by leading online travel company lastminute.com which allowed
for the applications to be download completely free of charge from Coolgorilla's website.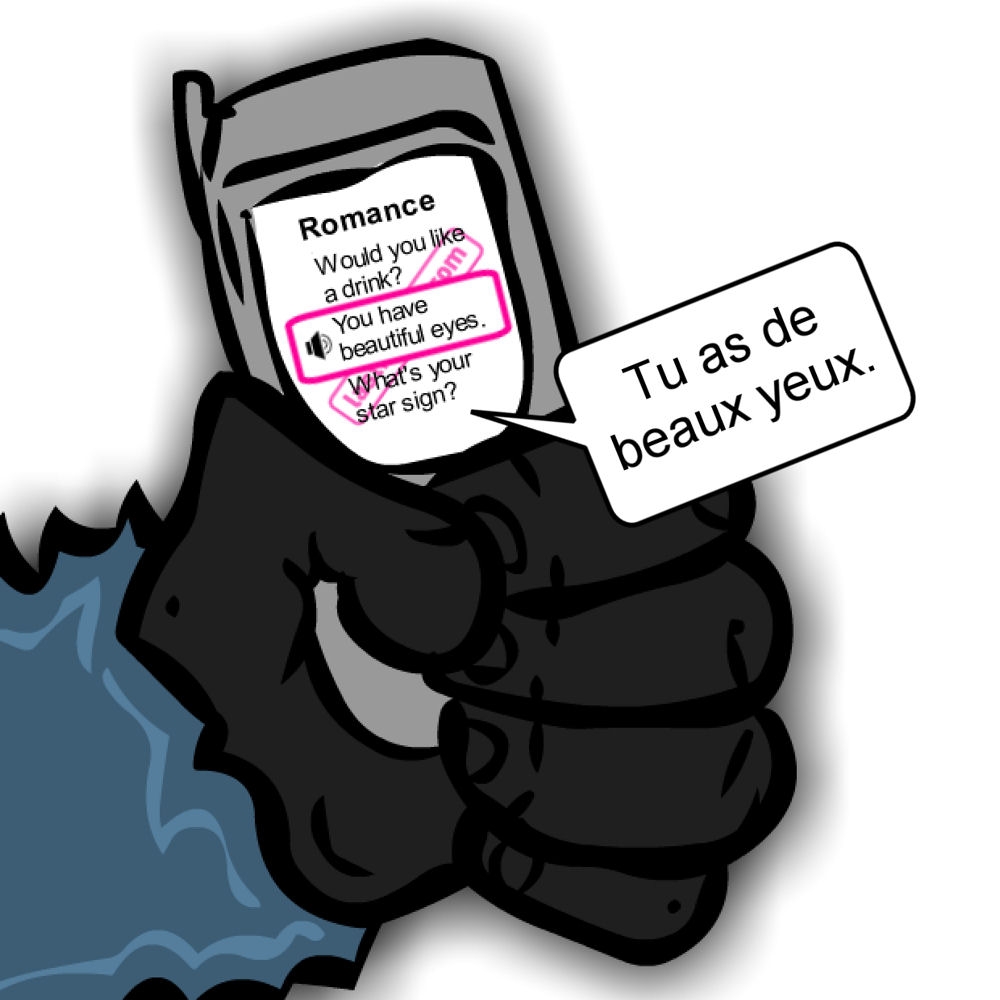 April 2007: Talking Phrasebooks for Nokia & Sony Devices
Taking the same 6 languages Coolgorilla released downloadable version of the Talking Phrasebooks for Nokia and Sony Ericsson mobile devices.
Theses were the world's first mobile phone translation application to provide real voice translations.
Initially retailed at a cost of £3 and carrying lastminute.com branding, the applications were made available to download free of charge in July that year.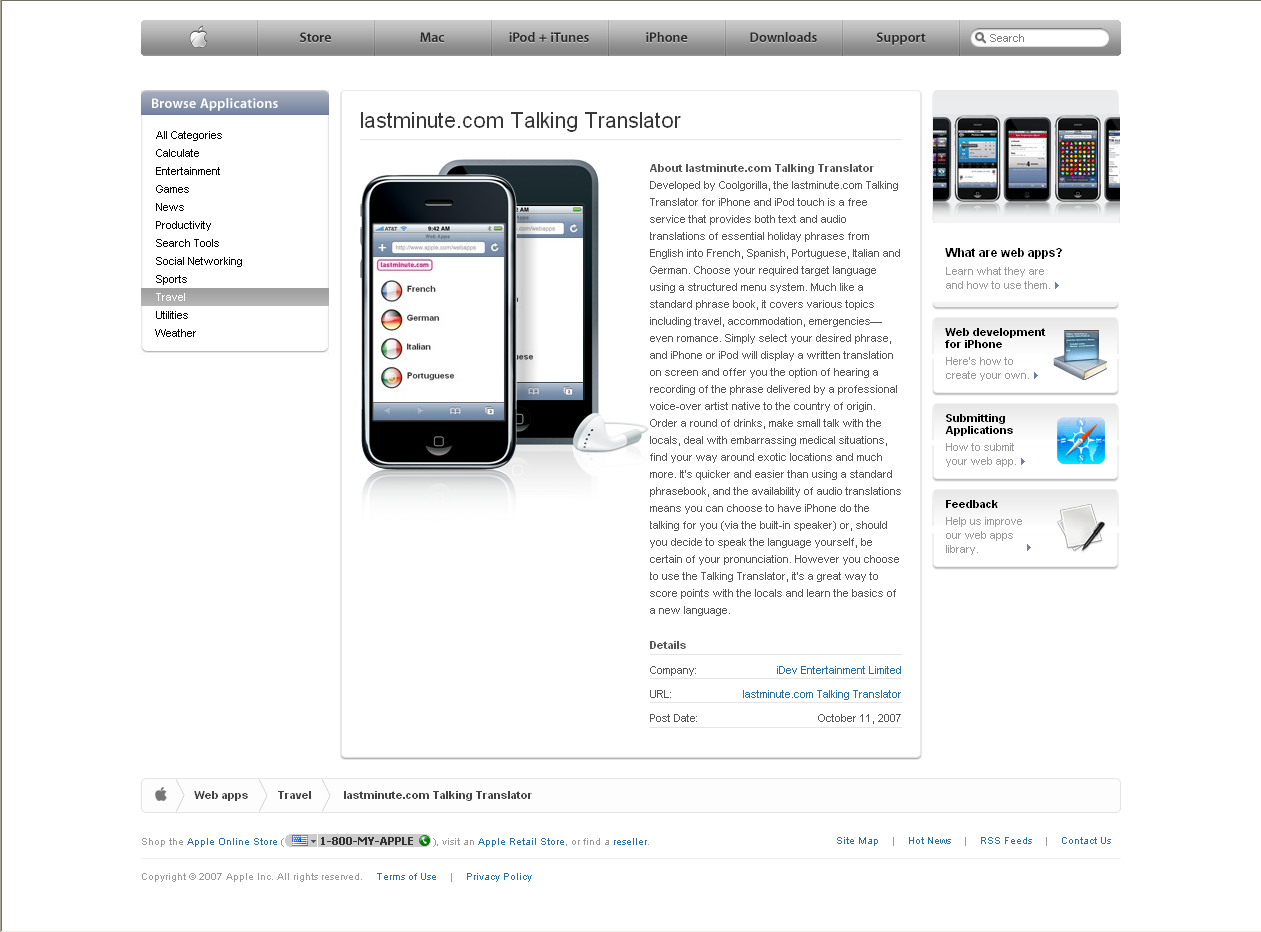 July 2007: iPhone Phrasebooks Web App
Following the release of Apple's iPhone at the end of June in 2007, Coolgorilla released an Online version of their Phrasebooks in July.
Since the iPhone did not yet allow for the download of additional apps the Phrasebooks were made available online in the format now referred to as a Progressive Web App.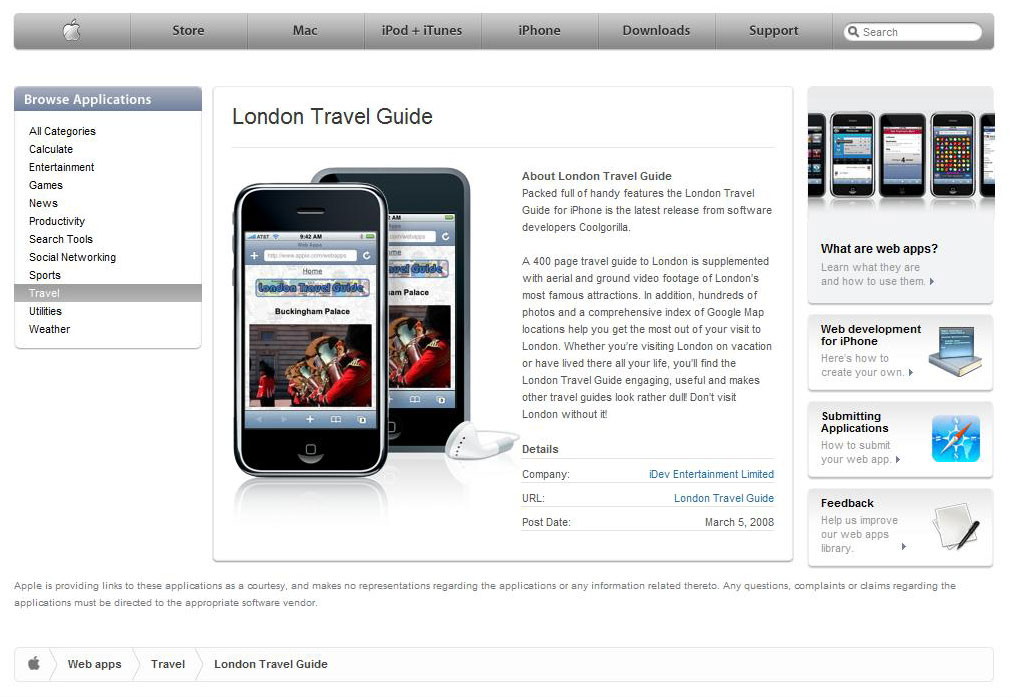 March 2008: London Travel Guide
Available as a downloadable iPod App via iTunes and as an online web app for mobile devices and iPhones, the London Travel Guide…..
The guide included over 400 pages of information together with aerial video footage, photos and maps and made use of newly introduced Phone Links to enable users to make telephone bookings by simply touching their screen.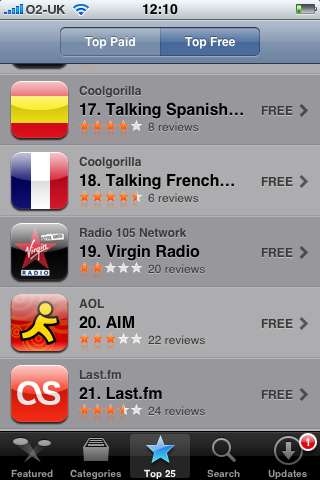 July 2008: Talking Phrasebooks for iPhone (Native Apps)
July 2008 saw the opening of Apple's App Store with approximately 500 native apps available. 4 of these Apps were Coolgorilla's Talking Phrasebooks (French, German, Italian and Spanish) again which carried lastminute.com branding and were available for free download.
With similar applications on the App Store retailing at $10 the phrasebooks were extremely popular and amassed over 350,000 downloads in the first 3 weeks.
In the years which followed the phrasebooks continued to prove popular with various additional languages introduced including Dutch, Arabic, Mandarin and Cantonese.
In 2010 Coolgorilla partnered with FIAT who used the Italian Phrasebook to help promote the release of the FIAT 500 car in the USA. https://www.fiat500owners.com/threads/fiat-offers- english-to-italian-phrasebook-app-for-free-for-500s-u-s-launch.242/
The Phrasebooks were available on the App Store up until 2017.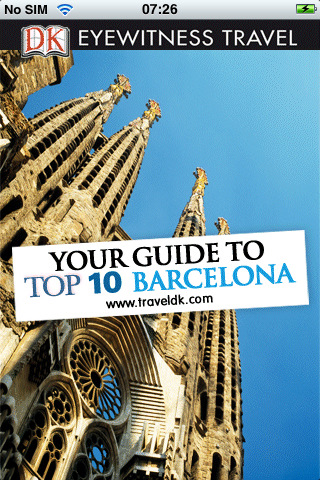 June 2009: Dorling Kindersley Top 10 Travel Apps for iPhone
In June 2009 DK released 10 of their best-selling "Top 10" Eyewitness Travel Guides for iPhone which were developed by Coolgorilla.